Our Story
Welcome to Briarwick Candles: unapologetically devoted to and inspired by the settings and characters of your favorite fantasy and romance novels. Hand poured in very small batches to ensure the highest quality, our candles aim to capture the essence of the characters and settings from your favorite fantasy & romance series.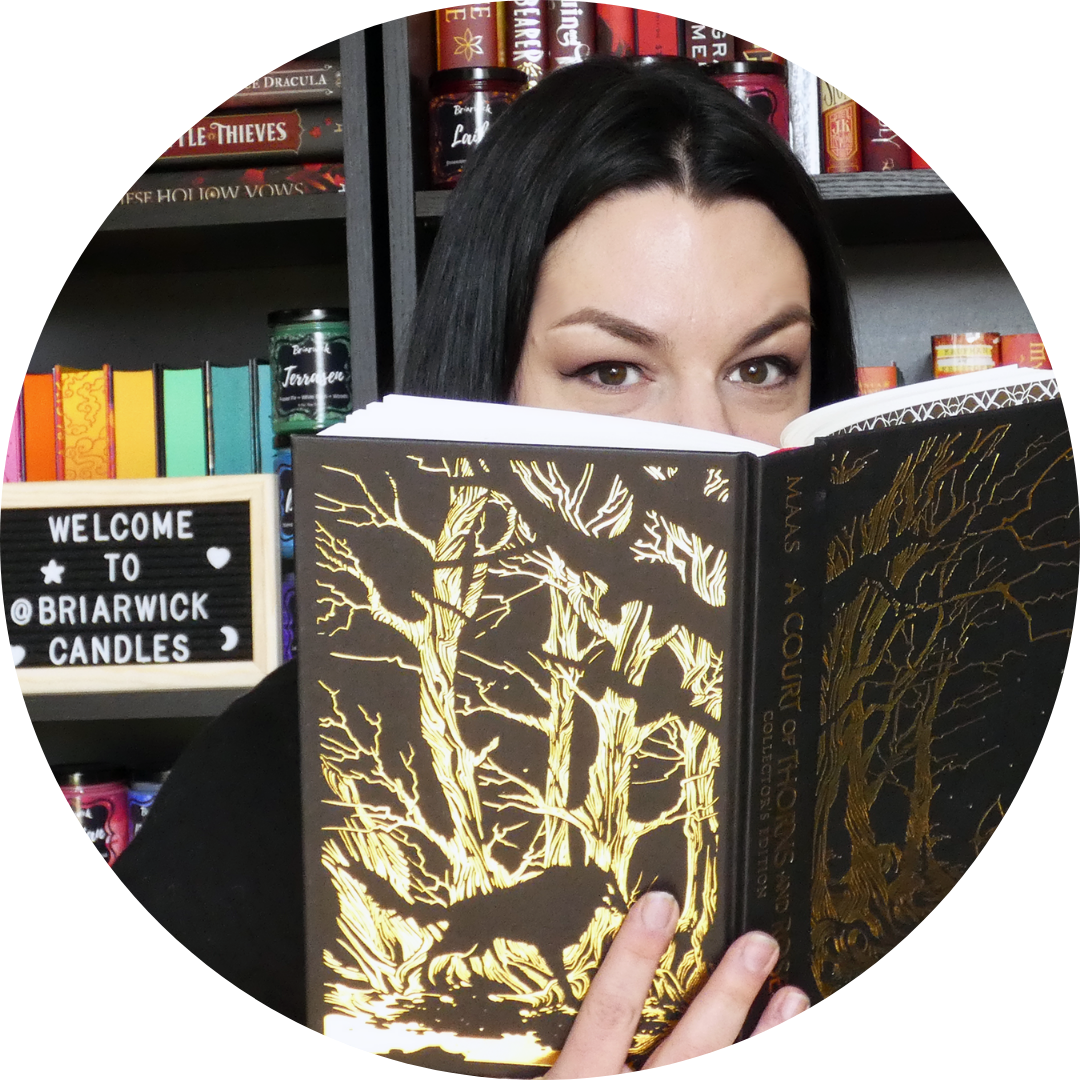 Briarwick was created in the kitchen of owner and CEO, Kate Glass, in early 2017 after wanting a hands-on hobby to bring her closer to her favorite fantasy worlds. As a life-long book nerd and candle lover, she combined these interests to create scents directly inspired by the ways that characters and settings are described in her favorite stories.
Since 2017, the company has moved out of Kate's kitchen and expanded into a thriving bookish business offering more than 150+ scents inspired by characters, including multiple officially licensed candle lines (such as Sarah J. Maas and Tamora Pierce)! Kate was able to make Briarwick her full-time business in 2020, and since has been able to hire employees and have had candles go to over 60 countries!
Each candle is crafted by the Briarwick team in the Simi Valley, CA warehouse from start to finish: scent creation, pouring, packaging, and shipping! Our candles are hand poured in small batches to ensure the highest quality, and we use soy wax derived from US grown soy beans for a non-toxic product that is good for you, your family, and our planet. We use all natural cotton wicks and the fragrance oils we use are 100% Phthalate-free, allowing for a cleaner burn.
If you have any questions or concerns about our products, we are happy to help! Check out our Frequently Asked Questions page or contact us at any time with questions or feedback!